Image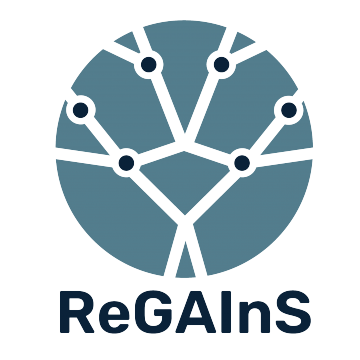 Artificial Intelligence can significantly improve people's quality of life and well-being, but to do so it must be implemented by meeting strict requirements relating to ethics, responsibility, reliability, safety and sustainability. The knowledge on how to grant these properties to an intelligent system is still in its infancy, in contrast with the societal need to apply AI extensively and safely in different domains, such as medicine, industry, commerce and the Social Web. This poses an important and urgent challenge to the scientific community.
In this context, the Regains project aims to produce results that substantially improve knowledge on methods and approaches for the creation of ethical, responsible, reliable, safe and sustainable AI systems following the "open science" paradigm.
The research activity to be carried out in the five years of the project is articulated according to foundational objectives, which aim to increase transversal and methodological knowledge, and relevant application objectives to produce an impact on society. The foundational objectives focus on two main aspects:
•    responsible, reliable, safe and interpretable AI, through the development of methods that take into account the impact on the fundamental rights of individuals, on the community and on the environment in accordance with European regulations on AI;
•    Sustainable AI, through the development of AI technologies that optimize the use of resources and energy consumption, therefore having a low environmental impact.
The application objectives will follow two directions:
•    the improvement of social and individual well-being;
•    biomedical research and health.
The project envisages the creation of a "Dissemination Corner", a physical laboratory open to the public set up for carrying out demonstration activities and for the creation of events, and an "Innovation Radar", a working group which will include members belonging to important corporate realities and who will be responsible for identifying research with the greatest impact in the short and medium term, and will facilitate its transition to the market.
The "Dissemination Corner" and the recommendations received from the representatives of the companies involved in the "Innovation Radar" will facilitate the dissemination of results, generating impact at different levels, from local to international and of different types, both scientific and linked to the technology transfer.
Finally, the department will enhance the training activity of doctoral students and master's degree programs by defining a teaching path concerning the responsible, effective, and sustainable development of AI systems.